How much can a Brat take from him?
Femdom: Jenna
14min. 28sec. - Photos: -1 photos
James is caught off guard when Jenna bursts through his door unannounced again. He's worried his girlfriend will come home and catch them. This time the brat demands $600 doubling the amount from the previous time she'd been over. She intends to make him her financial slave. She has James take off her boots, sits down on the stairs and proceeds to verbally humiliate James as he kisses her feet. Jenna kicks him away when he starts to lick her feet. The spoiled princess sighs and asks how much longer she has to put up with James. She then threatens to kick him down the stairs if he licks her feet again. James takes off her left boot and sock and starts to sniff the sock. Jenna slaps his face making him drop the sock. James begins to worship her feet again and gets kicked in the face one more time when he forgets and licks her foot again. Jenna demands another $100. James continues to kiss Jenna's feet until Jenna kicks him down the stairs when he forgets her orders and licks her foot again. Jenna demands her money and tried to leave but James begs her to stay. Jenna orders him down onto his back on the floor. Then she literally walks all over him, standing on him and crushing his rib cage with one foot while she teases his mouth with the other. Jenna smiles meanly as she shoves her foot over James' face, kicking his chin and shoving his face to the side while she calls him "pathetic" again. Jenna stands on James' chest with both feet and leans down and smacks both sides of his face, hard. She continues to trample his chest and slap his face while calling him her "foot slave" and her "bitch". She continues to verbally humiliate him while she kicks him in the face and walks all over him. James gasps as the air is pressed out of his lungs by her feet and he can't breathe. Jenna calls him "worthless", pulls up a chair and lets him worship her feet. The spoiled brat wrinkles her nose in disgust and says she is "repulsed". Jenna demands her money for her rent and walks out the door with her bratty attitude.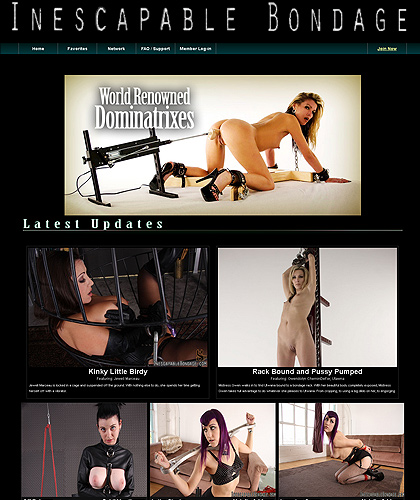 Inescapable Bondage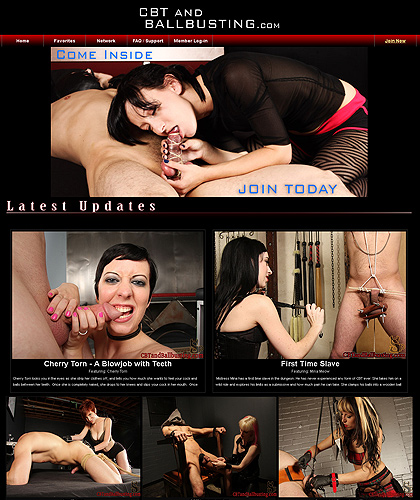 CBT And Ball Busting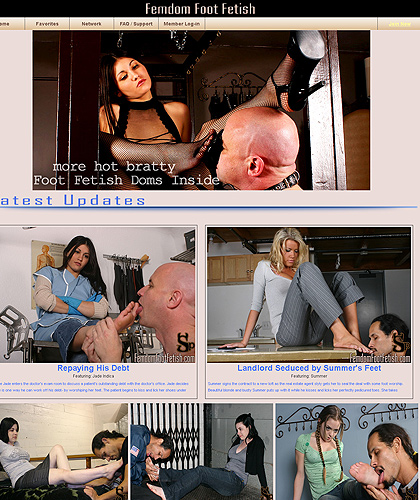 Femdom Foot Fetish